Ximera integrates with LunaProxy
Ximera integrates with LunaProxy static ISP proxy
Get LunaProxy proxy information
Before starting the integration, we need to select a plan and prepare a proxy in LunaProxy.com
Register an account (if you don't have one yet) / ①. Enter your email address ②. Enter your password (you can also choose Google)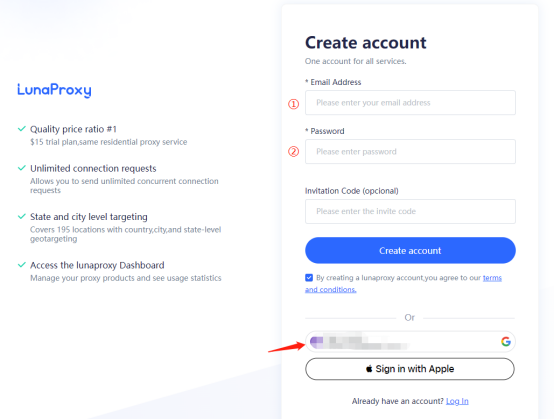 Go to the Dashboard.
If this is your first time accessing the dashboard, you will be prompted to select a plan if required.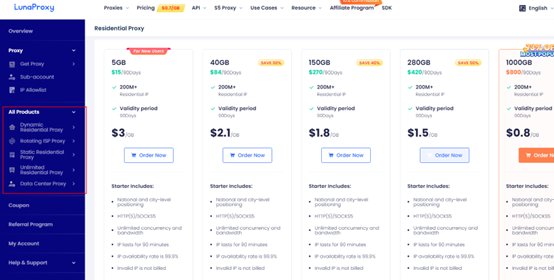 After selecting the plan, enter the Get Proxy menu → User and Pass Auth and select the required proxy.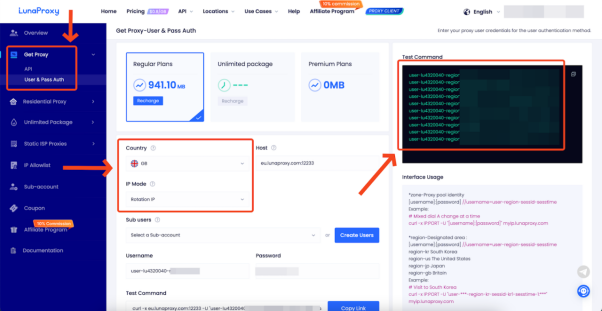 Select the country and proxy type you want. Here I choose the UK and rotating IP.
Copy the generated proxy host, port, login name, and password.
To obtain the proxy management URL link, go to the API tab.
The proxy is ready to be configured
Configure proxy
Open ximera, click "+", select browser configuration, and click OK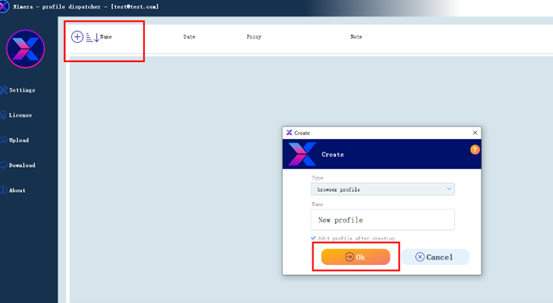 Click the pen icon on the right side of the proxy server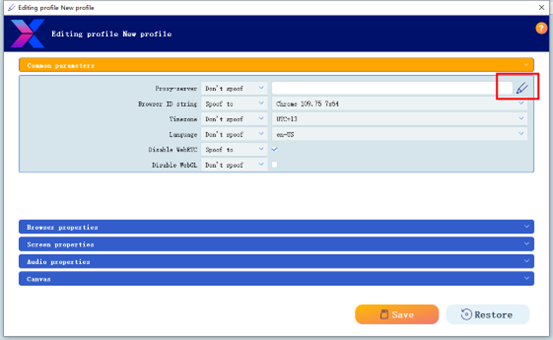 Select the proxy type and fill in the IP and port. If it is a static IP, fill in the account number and password.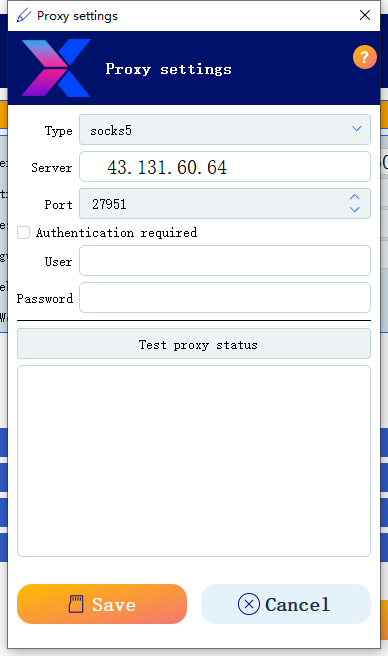 Click Save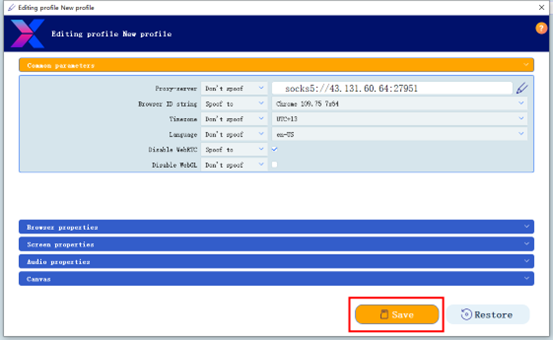 Click the browser icon to access the newly created browser profile and enjoy safe browsing.